Happy Thanksgiving Day
Thanksgiving Day is originated from United States,In 1941,U.S. Congress officially designated the fourth Thursday of November as Thanksgiving. Thanksgiving holidays usually last from Thursday to Sunday,when
Americans get together and celebrate it,it symbolizes family unity, completeness and happiness.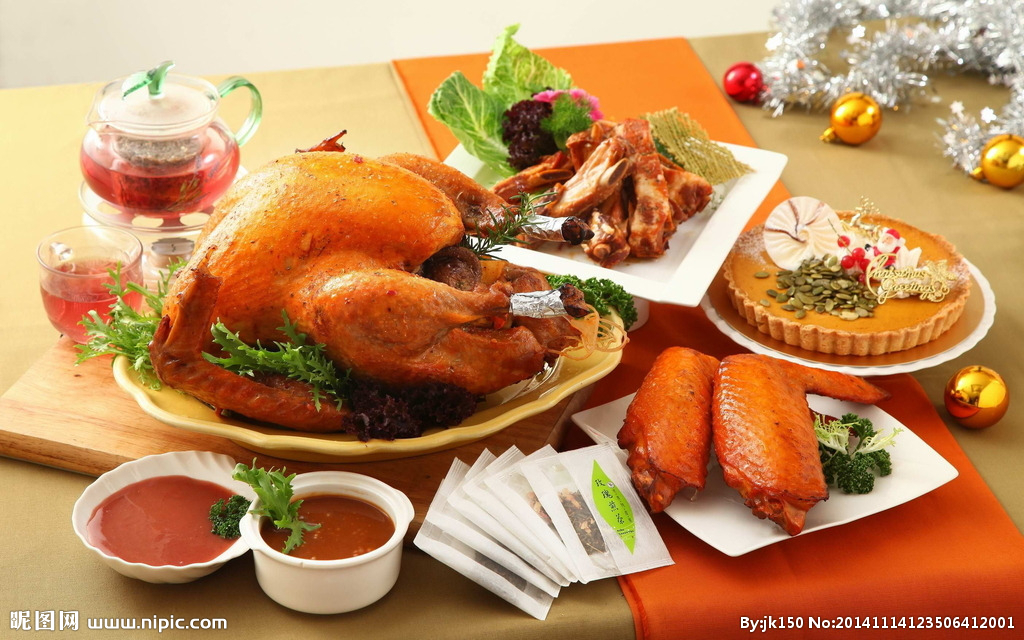 On Thanksgiving Day, the whole country is very lively. Christians go to churches to pray for gratitude, and there are masquerade parades, theatrical performances or sports competitions everywhere in the cities and towns,schools and shops are closed according to regulations. Children also imitate the Indian's appearance in strange clothes, painted faces or wearing masks to the streets to sing, trumpet.The hospitable Americans also cannot forget the day to invite friends, bachelor or away from home to spend the festival. From the 18th century, the United States began to develop a custom of sending a basket of food to poor families. There was a group of young women who wanted to choose a day of the year to do good, and thought it was best to choose Thanksgiving. So as soon as Thanksgiving arrives, they pack a basketful of food and deliver it to the poor in person. It was rumored that many people soon learned to do what they looked like. No matter who they meet, they say," Thank you! "Family members from other parts of the country will also go home for the holidays. Families will sit around and chew delicious turkey and say," Thank you! ". After Thanksgiving, the school will ask students to draw a picture of Thanksgiving Day, most of the students are painting turkey.
Family members who have been separated for a year will also return from the north and the south, and the family will be reunited to taste the "turkey "-basicThanksgiving food,the most famous celebration in the United States is the Macy's Thanksgiving Parade (Macy s Thanksgiving Day Parade), which began in 1924.
It is also very popular here in China,on that day,we express our gratitude to our parents,our friends or whoever we wanna say thanks,and cherish to know them,being with them.
Climatest also wanna say thanks to all customers,thanks for your trusting,we will try best to make more advancement,it is not only a business,but also a sense of responsibility.